Simplified management of customer reviews
1. Create your personalized form to start receiving data
Choose the information you want to receive from your customers, customize the form according to your brand and you're done!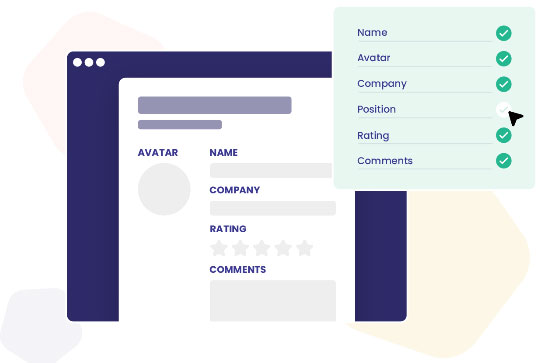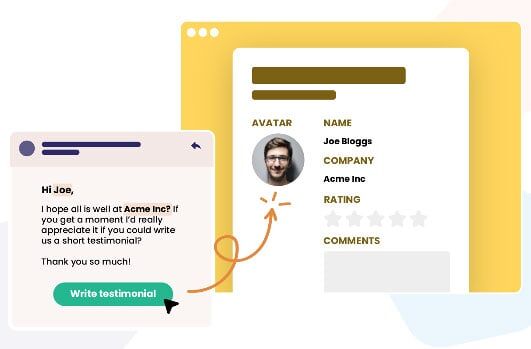 2. Send your unique link to customers and receive notifications easily.
Remove the barriers by providing users with a pre-filled form containing the data you already have on them, using SuperLinks.
3. Post your testimonials anywhere with just 3 lines of code
Choose one of our clean and responsive templates and customize your branding or create your own using our simple API.
Integrate testimonials wherever you want in a few minutes without any coding knowledge.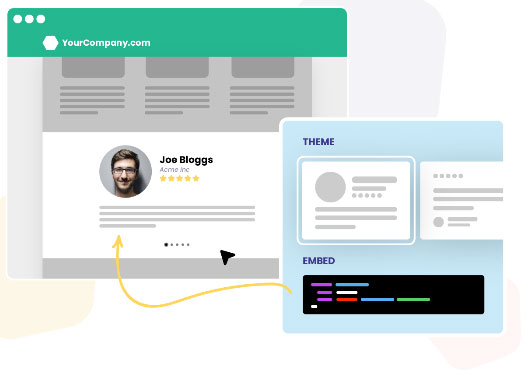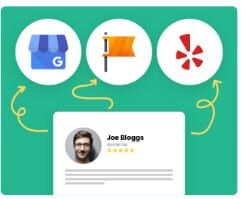 Publish on platforms
Customers can easily post their comments on review platforms, such as Google My Business, Facebook and Yelp pages.
Page with all reviews
Display all your testimonials on a superb page, configured in a few minutes. Offer great reviews to potential customers.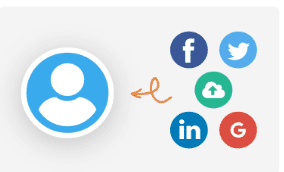 Smart Avatars
Research shows that faces sell. Allow users to add their avatar in one click from social accounts.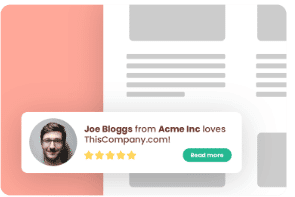 FOMO Popups
Increase conversions. Trigger timely popups featuring your best testimonials.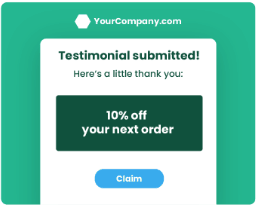 Incentivised Requests
Reward loyal customers by encouraging them to complete their testimonials. Configure in the form generator in minutes.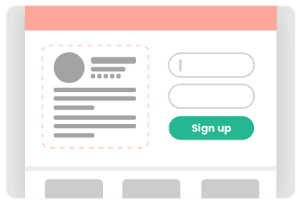 Individual Embeds
Easily integrate unique reviews. Increase conversions with the right message at the right time.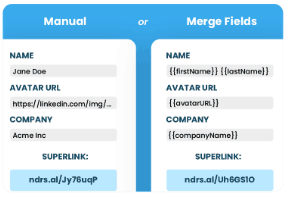 SuperLinks
Make your customers' lives even easier with pre-filled forms based on the data you already have.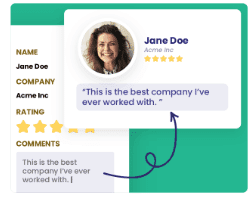 Live Previews
Customers can preview their testimonial live as they create it.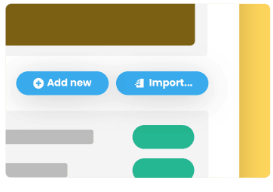 Add or Import Testimonials
Do you already have a lot of testimonials? Awesome! import them in seconds from other platforms or via a CSV file.
We are working with the software you already use, plus more!